Alan had a work meeting planned in Ohio. I flew up by myself and met him in Ohio, after his meetings on Friday, he took a half day and picked me up at the Ohio airport. I did great and didn't get lost or scared once! Even flying through Atlanta! From Ohio, we picked up a rental car and drove the hour and half to Louisville, Kentucky. We made it to our hotel, unpacked, cleaned up and headed to the 6:30 concert around 5:00. We get in, buy a couple of tshirts and go find our seats.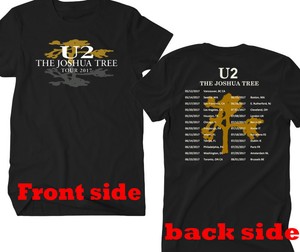 One Republic was their opening act and they didn't come on stage until after 7:00. Considering it felt like 103* in that stadium, that was a bit annoying. They sang for an hour and sounded great! I'm a fan of their music, so I knew most of the songs they sang.
It took an hour, after One Republic left the stage for them to break down and set up for U2. So by the time U2 came on stage, it was around 9:00. They played a few songs that aren't Joshua Tree songs and then started into the Joshua Tree album. The graphics on the screen were pretty amazing. The lighting and story line with the video along with the songs were great! Bono was very uplifting when he spoke, as well. They finished up the album, left the stage and then did an encore of 4 more songs that aren't Joshua Tree songs.
The concert lasted about 2 hours. Alan was pumped and is ready to see them again!