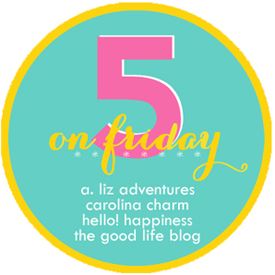 (1) I'm hosting a Young Living Essential Oils 101 party at my house tomorrow! I'm really excited to learn about this product! A friend of mine will be leading it and answering questions.
(2) I will be taking Madison to see Frozen on Ice this Summer. I bought tickets last weekend. She will have a ball, I'm sure and that one on one time will be nice since it's pretty rare.
(3) Alan is now coordinator over a volunteer event at our church. It comes 1 week per quarter and this is the week it's happening at our church. He's done a great job with it and I'm real proud of him. I went and helped a bit last night with it and it's great to see him hard at work. I know it fulfills a spot in him too. He's great at that kind of stuff.
(4) I finally got Madison's 2 year photobook ordered. I now need to work on her 3rd and 4th year and Riley's 1st year. I need to get busy! I use Mixbook and I love it! I love that I can customize everything in the book!
(5)The sun is finally out today! It's been gray all.week.long! It's amazing what the sun does for your mood, even if it's not warm out.