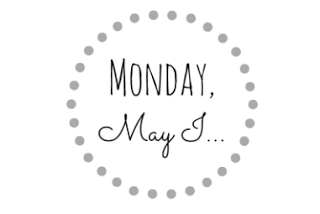 Lets see how I did on last week's goals..
-Plant the flowers I bought 3 days ago.
Umm.. I've had pansy's sitting in their black planters since last Monday!?! I will get them planted tonight! I have been keeping them watered! I did plant the mums and other flowers I bought for the front porch containers. That counts, right? :)
-Work on cleaning Riley's closet out. It's quite a mess!
This is hard to do considering most of the stuff thrown in her closet need some drawers to be put in. We did do some dresser shopping this past weekend and found 2 contenders. We did buy a daybed for Riley's room and now we are confused on the setup. Once we get the daybed, crib and glider situated how we want it, we will likely go get one of those 2 dressers so she will have a changing table and some space to put things!

-Do a craft with Madison and play outside more.
We have been playing outside a bit more. It's been absolutely gorgeous outside and Madison loves being outside. We haven't crafted yet though. She's been painting and doing lots of Halloween/Fall crafts at school though!
Hopefully this weeks goals will go better! I'm getting that nesting bug again so I'm wanting to organize and clean everything! Here we go!
(one)
Mail some gifts to our World Vision child. It's been too long since I've even written him, much less sent him anything! We got an update on him recently and he's doing great. I need to let him know that we haven't forgotten about him!
(two)
Take a mountain trip. Alan will be happy to see this one. We live an hour away from the gorgeous mountains and we haven't been in a few months. The leaves are at color change peak this week. I have no idea when we will find time to go. We only have one small window to go this weekend so we would have to get up really early and go. May be worth it! We all need a breath of fresh, mountain air!
(three)
Buy and carve pumpkins. Alan's company is having a family fun day at an apple/pumpkin farm this weekend but I'm not sure that they will have any left.