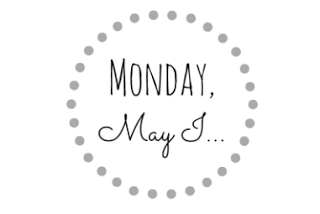 First, don't forget to do your Day in the Life post to linkup with
Royal
and I tomorrow! I initially did Thursday and then changed it to Saturday. I'm not sure I've ever done a weekend DITL post. You can start today or do tomorrow and link up later in the evening. Go
here
to see the post about the linkup.
Now, let's update last weeks goals!
-Spend no money other than gas and groceries. We have really had a lot going on the past week or two so it's time to settle down a bit and buckle up!
Fail. Fail. Fail. Trying to do better with our spending though.
-
Watch a movie(Admission). This is a given. I rented one today(free redbox code!) and didn't watch it yet so I will watch it while Madison is at school tomorrow.
Done! This one was easy since I already had the movie and Tuesday was rough. This movie was really good! I figured it would be but I actually cried at the end! Highly recommended!

-Catch up on my cleaning! My back is hurting pretty bad to only be 25 weeks pregnant and I'm staying really tired. That means I would rather sit/lay down than do just about anything else. Alan is a huge help but things need to be done so he doesn't have to do them after working all day.
A work in progress still. I did get a good bit done on Tuesday. If I can just keep the floors/counters clean and the laundry caught up, I'd feel much better!
Now this week's goals!
-Manage my time better. With Madison, while she's at school, etc.
-Print some recipes from Pinterest and organize mine and Madison's recipe folder.
-Exercise!